HAPPY NEW YEAR! 
2020 was a tumultuous year to say the least, that for me brought lessons in understanding, autonomy as an artist, the fragility of life and taking responsibility for the world we're living in. It was also a year of creative, artistic, and spiritual growth. May a spirit of understanding continue to shine upon us and bring us much needed joy. Wishing you and your loved ones a blessed 2021. Hope the New Year fill all our lives with love, good health, happiness, kindness, and prosperity. As always, thank you for your continued support! *** El 2020 fue un año tumultuoso, que para mí trajo lecciones de comprensión, autonomía como artista, la fragilidad de la vida y asumir responsabilidad por el mundo en el que vivimos. También fue un año de crecimiento creativo, artístico y espiritual. Que el espíritu de comprensión siga brillando sobre nosotros y nos traiga el gozo tan necesario hoy en día. Les deseo a ti y a tus seres queridos un 2021 lleno de bendiciones. Espero que el Año Nuevo llene todas nuestras vidas de amor, buena salud, felicidad, bondad y prosperidad.  Como siempre, gracias por su apoyo continuo!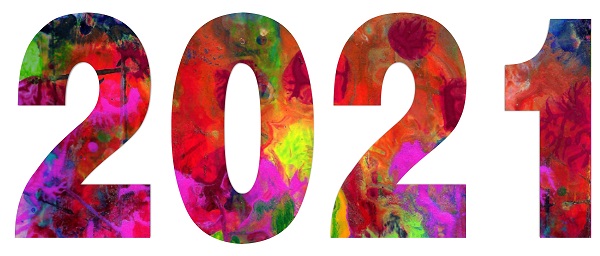 BLACKSTARCT EXPRESSIONISM
I go where the search takes me. This is an inward search into the depths of my inner shadow, memory, and emotional variant. I'm not concerned with style, originality, or perfection. I want to release my findings and revelation into the substrate. I want to create a body of work that reflects my own unsorted psyche. If my NeoCodexseries communicates thoughts, colors and figure, this series I've been working on, "Blackstract Expressionism" should address the primal, unconscious, and abstract part of the inner journey. It's in black and white because I'm utilizing lost abstract works that burned in the fire as a starting point. They come from the ashes. I also aim to capture the dark imagery seen when I first close my eyes to meditate. The series is challenging myself to pushing the tones of grayscale to create depth and even perspective through monochromatic abstraction.
    @ THE SHOP
Throwback to 2007. Abstract gardens by FdlM now available as open edition 18x24 prints on canvas paper. The series of signed prints will be a 02-13 retrospective printed and varnished by me, direct from my studio. Check them out at the shop.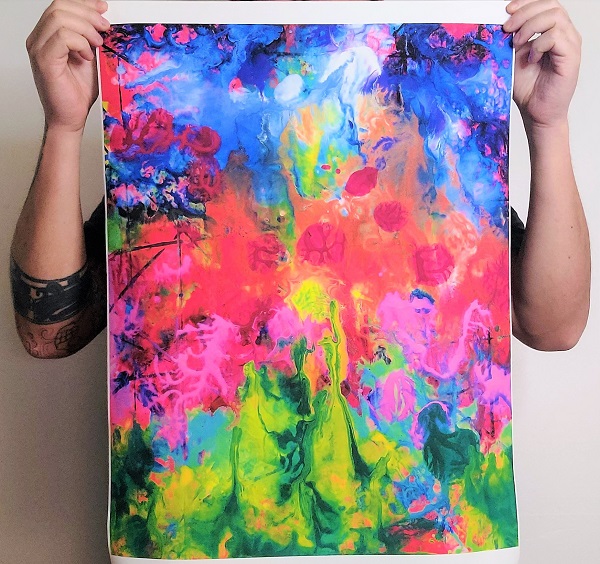 Available at the FDLM SHOP Enter Code: artcollector and get 30% off on orders over $100