NeoCodex: Poetry, Art and Power. 
This is the direction I plan to take for 2021. I've been compiling images of art I lost in the fire and digitally collaging them with new imagery, original verses, and Nicaraguan memoir and history. I then delete the digital image as a releasing ritual and begin to paint the large (blueprint paper) digital sketch. The new series titled "NeoCodex" explores loss, displacement, personal history, and family dynamics at a specific moment in time and after it's interrupted. Also incorporating my exploration of shadow work with the intangible takeaways from the past, these works become a form of neo-codex. Some works will contain humor, which I think is an important part of healing.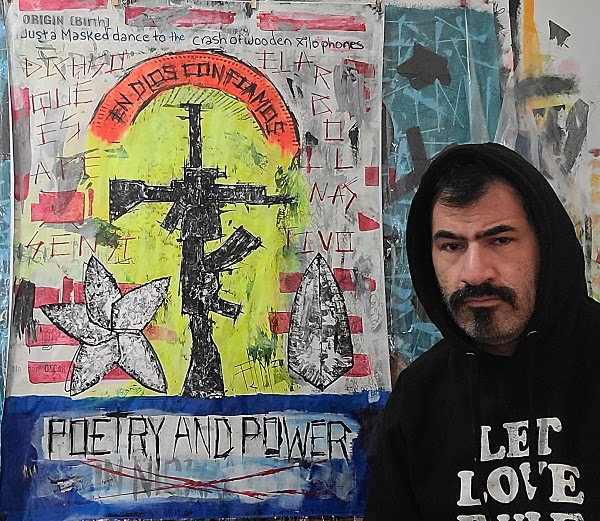 The Enlightened
This is the massive, 7x9 feet painting I created for Public Viewing in the "For the Love of Art: An Appropriated Intentions" Exhibition @ Fort George Hill (1 Train Dyckman Station) NYC. The collective appropriates a public space where works hang on a vacant fence after being painted on repurposed advertising banners. 20 Artists joined to contribute the community of Upper Manhattan with a public outdoor gallery space, giving the public the opportunity to enjoy art up close and personal, while keeping social distance. Enjoy!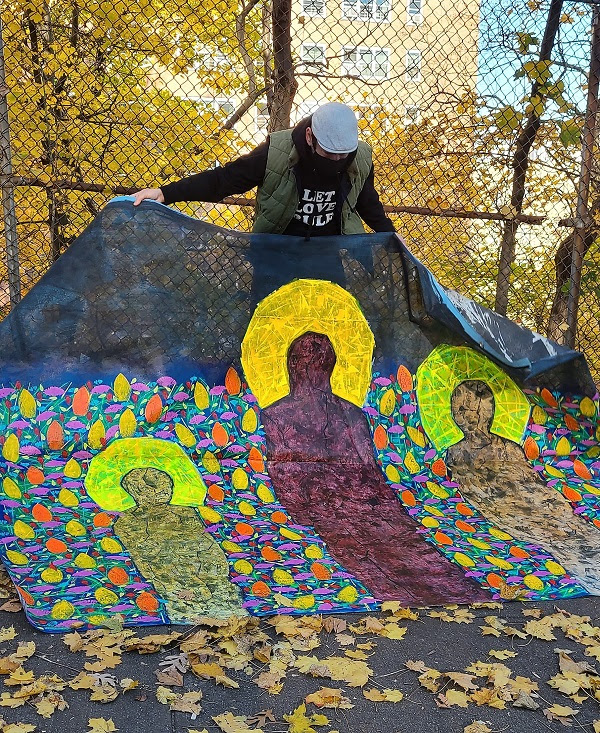 @ The Shop
Poetry & Power Organic Tee: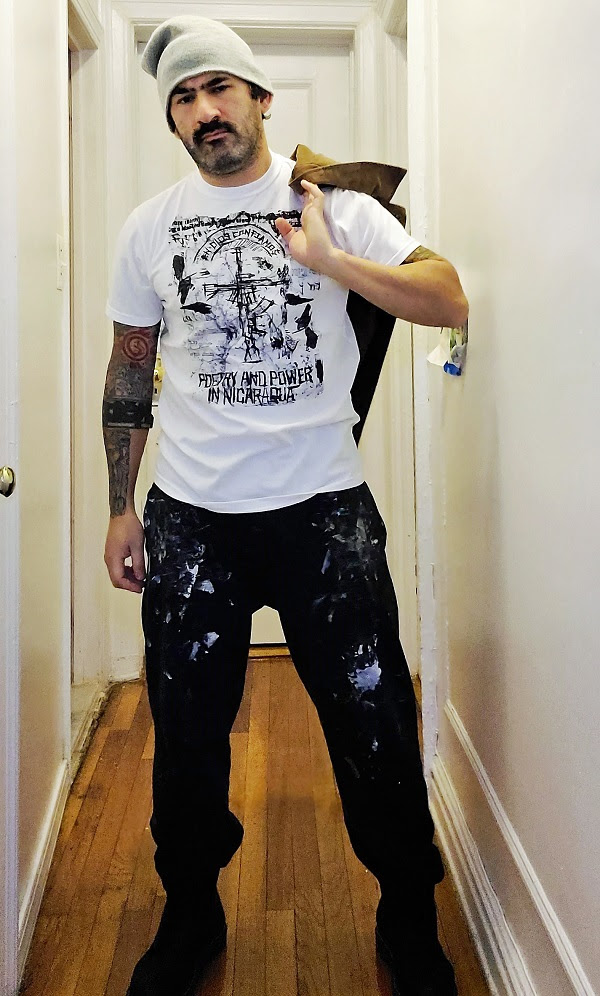 Available at the FDLM SHOP Enter Code: artcollector and get 30% off *on art pieces