I am honored to share the news that I've been selected as recipient of an Artistic Residency by BxArts Factory. The 3-month residency started on July 8th, in their Bronx studio where I'm working on a community-based body of work for an exhibit at the end of the residency program. Also making a comeback during my stay will be the Peace Boxes, which I will be painting and bringing as workshops. This is already an enriching experience and I thank BxArts Factory's board, founders and staff for the opportunity. Please be sure to connect with me on my IG to follow my progress.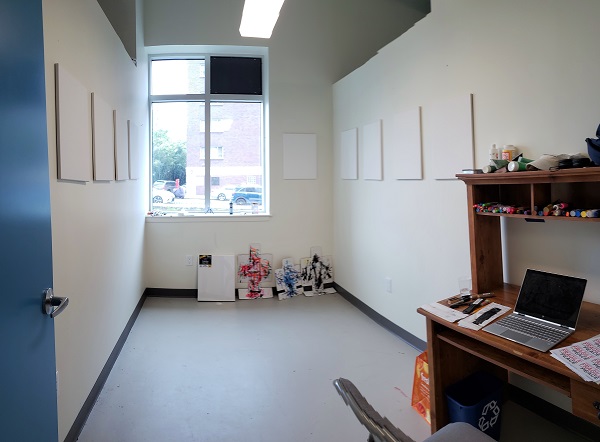 After a highly attended opening night, followed by great public interest, The Directed Art Modern has extended the exhibition Monokhromos. Through the month of August. The show was an amazing experience; I got to see old friends and meet new people in the arts.  Here's a link to the entire body of work I created for the exhibit on the gallery's Artnet page. Enjoy! The DAM Gallery
350 NE 75th St
Miami FL 33138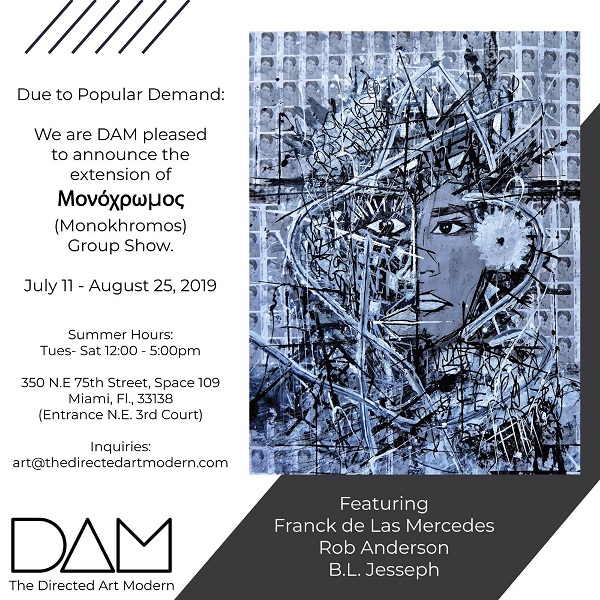 Join us on Saturday, August 10th, 3-6pm for BXarts Factory's 1st BLOCK pARTy! This is to celebrate all that they've accomplished in their new space in the Melrose community. I've been invited to conduct a Peace Boxes workshop and paint boxes with the community in front of their studios/office located at 240 E 153rd, in The Bronx. Come take over the block with family and friends and enjoy a day of music, art, games, poetry and performances for the whole family to enjoy! This is a FREE event and we hope to see you there!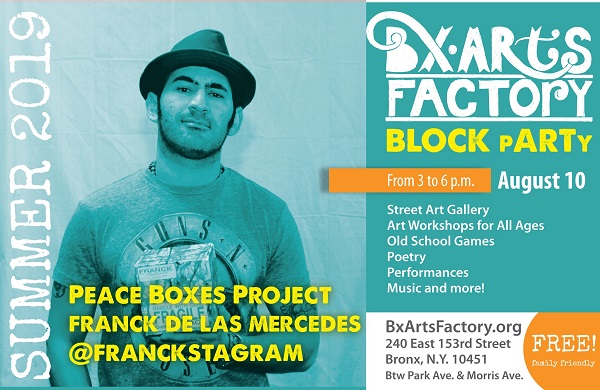 It's my great pleasure to announce my first solo show in New York with One River School of Art + Design Gallery in Larchmont, NY. The show will be curated by Art Historian and Museum Consultant, Carol Ward. The exhibition will be up September 23rd to December 8th, 2019, featuring paintings from different series in my body of work. More details will follow as we install the exhibit.

    Talk to you all soon! Be well.     ADD FDLM TO YOUR COLLECTION