Inviting people in the NYC metropolitan area:   NoMAA's 2019 Upper Manhattan Art Stroll/Open Studio
Franck de las Mercedes Open Studio Will Feature New Series of Artwork
WHAT:    FdlM Open Studio
WHEN:   Saturday, June 8th, 1-6 PM
WHERE: FdlM Art Studio
               330 Wadsworth Avenue #3G
               New York, NY 10040
               fdlmstudio.com

Franck will be exhibiting as part of "The Northern Manhattan Arts Alliance's 2019 annual Uptown Arts Stroll", a month long celebration
that takes place every summer in the neighborhoods of Washington Heights. Inwood and West Harlem, NYC. The art stroll showcases the
painters, photographers, writers, musicians, sculptors, actors, dancers and filmmakers in Northern Manhattan. The 2019 Uptown Arts Stroll full guide and open studio map is available here: https://www.artstroll.com/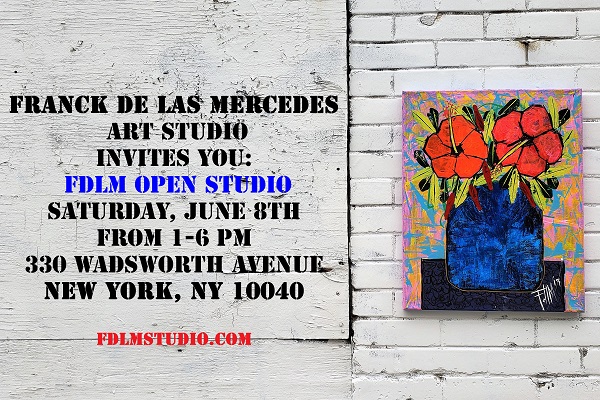 EL GUARDABARRANCO AT THE EDGE HOTEL NYC:  Currently showing through June 30 at the Edge Hotel
My painting #sosNicaragua Prohibido Callar - 2019 GO SEE IT!
www.edgehotelnyc.com 514 W 168th St, New York, NY 10032  Part of The NoMAA Uptown Arts Stroll
Over 300 events and exhibitions in the month ahead. 
www.artstroll.com/exhibitions/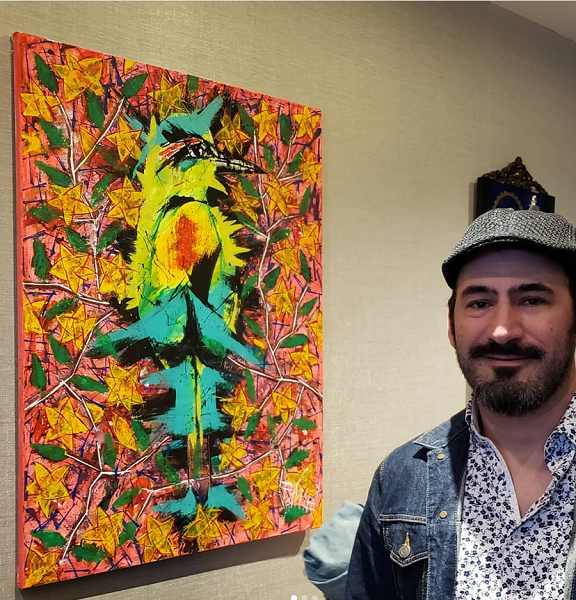 MIAMI! SAVE THE DATE: Miami Opening @ The Directed Art Modern 7/11/2019  6-9 PM Details to follow soon!