BLOT has been featured in Artsy and selected works are hitting the road as a traveling exhibit in Nicaragua under it's new name "Manchas Literatas."  Curated by DAM, the series includes Nicaraguan greats such as Gioconda Belli, Ruben Dario and Warhol muse Bianca Jagger; as well as personal favorites like Sylvia Plath and Emily Dickinson. Selected print versions of works on view are also available at the Artefacts online gallery.
"Drawing from Ruben Dario and other great literary masters, de las Mercedes in his Blot series, like Dario encourages Modernism, but in an unique sense in that this is Modernism in 2018, and where de las Mercedes is not reacting to 19th century post Colonialism, he is reacting to his own transplanted life, and what one can label as an Urban Modernism of the displaced.  " --The Directed Art Modern  

  What else is new at the FdlM Studio FRANCKLORE: A digitally created visual memoir of a childhood in Nicaragua, re-shaped by an American upbringing.  

  IN THE STUDIO: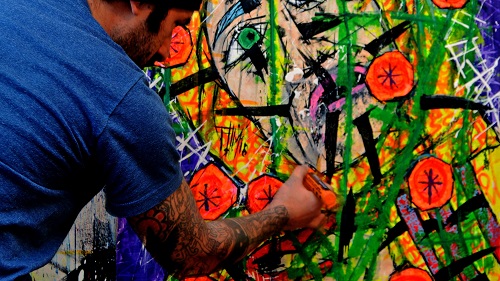 FDLM IN SUPPORT OF SURGEONS OF HOPE: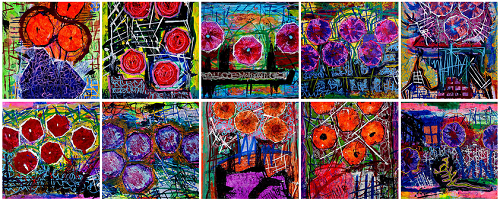 As always, many thanks for your continued support!