Working on flower studies and floral works on paper since 2013, inevitably sparked curiosity for gestural flowers as large works on canvas. This wasn't explored till now and the decision is quite a turning point, filled with creative enjoyment, plus new way of working with my palette. The result is this series of bouquets and floral bunches  which shares the name of the initial series on paper "Floret." The first painting below is about my maternal grandmother who I consider the direct introductory link into art making. Feels appropriate to honor her during the Day of the Dead celebrations. Enjoy! Celita's Tinajón - 2018 Acrylic on canvas 32" x 44"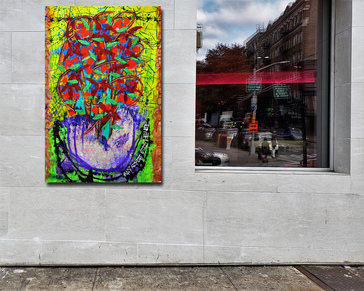 Call Upon Lo Cosmico - 2018 Acrylic on canvas 32" x 44"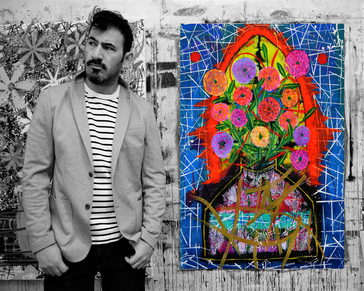 Black Flowers 2018  Acrylic on canvas 16" x 28"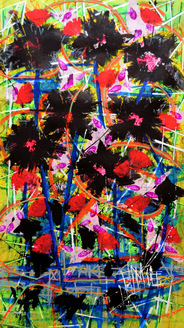 SEE THE SERIES

   WORKS ON PAPER